Sony Mobile Communications has been experimenting and consolidating with watch manufacturers for a long time to design and offer Bluetooth enabled accessories for its handsets. announces the availability of its new Smart Watch, a wearable device that extends the power of Android smartphones by sending timely and personal information from your smartphone straight to your wrist.Whether checking text messages, Facebook and Twitter updates, and controlling your music: you can do all this with the Smart Watch.With just a tap, touch, and swipe, Smart Watch turns from a watch displaying the time to a remote information center for your Android smartphone.Smart Watch is part of Sony Mobile Communications' strategy to create Smart Extras that make Android smartphones smarter.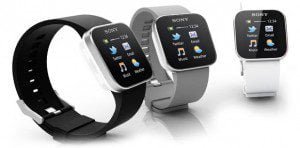 The rubberized strap is comfortable enough, but if you're using it during a workout session, then the sweat can make it a little difficult after a while. Like the iPod nano, it is also a clip based device so you could wear it anywhere else. It can be connected and charged via a proprietary USB port placed at the bottom. A power/sleep button is on the right hand side where you'd find most watch buttons. It's a simple mode of Bluetooth (3.0) connectivity. The Smart Watch is also compatible with a wide range of devices from Sony as well as other brands.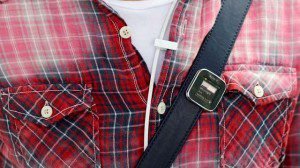 A growing number of apps are available for download through Google Play – including those for social updates, workouts and music – all customized for the 1.3-inch OLED Smart Watch touch screen. While Smart Watch works with these existing apps, Android developers can create apps specifically for the device.  Smart Watch works with most Android (2.1 and above) smartphones.The UI is simple and neat. It'll take you a little while to learn the gestures for swiping over to the apps or the widgets that you install. It's a pretty seamless process for most part, but a few of the apps like the GPS Maps take a little while to load. The gestures are nevertheless quite simple with a simple double tap with two fingers to come back to the home screen.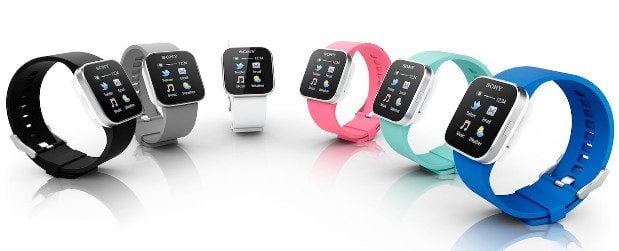 With heavy usage, i.e. plenty of incoming calls and messages, accessing apps frequently, you'll get about 10 hours of usage before the battery goes completely dead. That's not too bad but we did expect a little more. However, on the other hand, there's quite a bit that the Smart Watch is capable of and I'm sure developers will continue to add more apps for support. So if you are a serious techie who loves their gadgets and gizmos, the Sony Smart Watch is a pretty good deal.