Summer Camps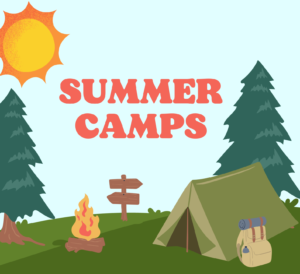 View Summers camps happening in Karachi updated for year 2023.
Welcome to our exciting category page dedicated to upcoming summer camps in Karachi!
If you are looking for an unforgettable summer experience for your children, you have come to the right place. We have put together a diverse selection of summer camps tailored to different interests and age groups to ensure there is something for every child to enjoy.
Our range of summer camps in Karachi includes a wide range of activities and offers a holistic and enriching experience. From sports and outdoor adventures to arts and crafts, STEM programs and cultural discoveries, there's something for everyone.
Whether your child wants to improve their soccer skills, unleash their creativity with painting and pottery, or immerse themselves in the world of coding and robotics, we have the perfect camp for their interests.
Our carefully curated list includes camps hosted by experienced instructors and professionals who value safety, education and fun. Each camp offers a structured curriculum designed to motivate and challenge campers, promoting their personal growth, social skills and teamwork.
Our partners have a proven track record of delivering exceptional summer programs that leave a lasting impression on attendees.
Browse our categories page to find detailed descriptions of each summer camp, including dates, locations, age groups, and program highlights. We provide comprehensive information to help you make an informed decision and ensure the offer is best suited to your child's needs and preferences.
Don't miss the opportunity to make this summer unforgettable for your little ones. Join us on a journey full of adventure, learning and new friendships. Discover our upcoming summer camps in Karachi today and secure your child's spot for the once-in-a-lifetime experience!
#eventsinkarachi #summercamps
Apologies, but no entries were found.