Friday December 9th 2011:
When The Audiances Came Out From the Theatres Watching "BHAI LOG" The Only Question In there Head Was " How Come Sana Humayyun's Photo Came in the Film Where As She Never Acted In The Film?"
Yes Its True "BHAI LOG" The Film Has Used Sana Humayyun's Picture As Mr. Javed Shaikhs Wife, Who Apparently Was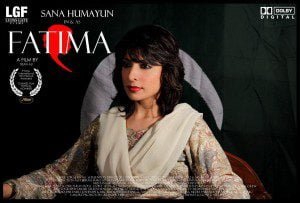 Played By Another Lady Not Sana Humayyun Her Self. It Is Indeed A Character Assassination Showing A Picture Without the Consent of the Specific Celebrity! What We Can See That They Have Thought That Sana Humayyun Is No Big Celebrity And Using Her Picture Will Not Effect Anything To Her! But The Question Rises!
Do You Think She Is Not A Known Face? Or a Known Celebrity? We Apparently Know She is The Lead Actress of the Upcoming Hollywood Flick "FATIMA" So That Shows That They Have Used An Actress Picture Who Is Already An Upcoming Hot Sizzling Host And Worked In Various Big Projects! We Also Have News That She Is Doing Another Film Called "Mehrunissa" Which Will be Hitting Theaters Next Year!
We Are Pretty Sure That Listening to This News The Fans Of Sana Humayyun Will React! And Who Would Not! The Sources Also Told Us That Sana Humayyun is Taking In Consideration Of Coming Out to The Media and Talk About it And Take This Act Seriously!
So Far No Statements Have Been Issued Either From Sana Humayyun Or The FATIMA Movie Director Sean Ali Or There Team. We Will Surely Keep You Fans Updated And Try To Get Statements From The Respective Names!