New devices expected to have a screen of less than eight inches
Gadgets will not be launched together as that would lessen the impact of the launch
Apple will launch the new 'iPad mini' in October and not at the same time as the new iPhone 5 according to several sources close to the tech giant
The new device which is expected to boast a display of less than eight inches will be unveiled at a separate event, so as not to dilute the impact of the iPhone's launch
With the iPhone 5 widely expected to be revealed on September 12th, Apple sees an October follow-up for the smaller iPad as the perfect way to ensure that both products receive a blockbuster response.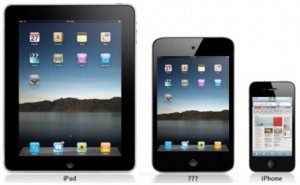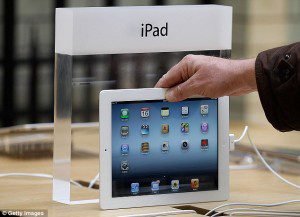 The new iPad 'mini' as it might look next to the new iPhone 5 and the current iPad 2
The thinking behind the staggered announcement's from Apple is that the iPhone is their marquee device and the marketing aware company would not want it to share billing at any event.
The iPhone is too big, too cool and garners too much attention – and it's in Apple's interest to keep that attention undiluted.
Only after the next generation iPhone is out the door and on sale will Apple announce the smaller iPad it's been working on,' said Paczkowski.
'That device, which is expected to have a display of less than eight inches, will be uncrated at a second special event, which sources said is currently scheduled for October.'
Furthermore, the iPad Mini will look more like a scaled-up version of the iPod Touch than a scaled-down iPad, rumours circulating the internet suggest.
However the similarities with the iPod Touch and the slimmer side bezels mean that the iPad Mini could have the same dimensions as its rival but still boast a larger 4:3 display.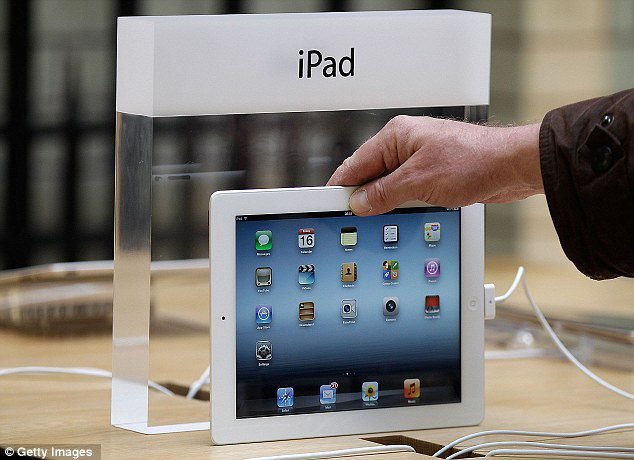 Apple are hoping to enter the 7-inch tablet market with the expected unveiling of their iPad 'mini'