Mahy Khan have been working in Media since she was 16, she started her career working as a Model, Her first project was VEET Super Model, after huge success from VEET Super Model show she performed in almost all the grand fashion shows happened later, She left modelling in 2015 and started Hosting along with continuing her studies. At present Mahy is working in a multinational company in Karachi.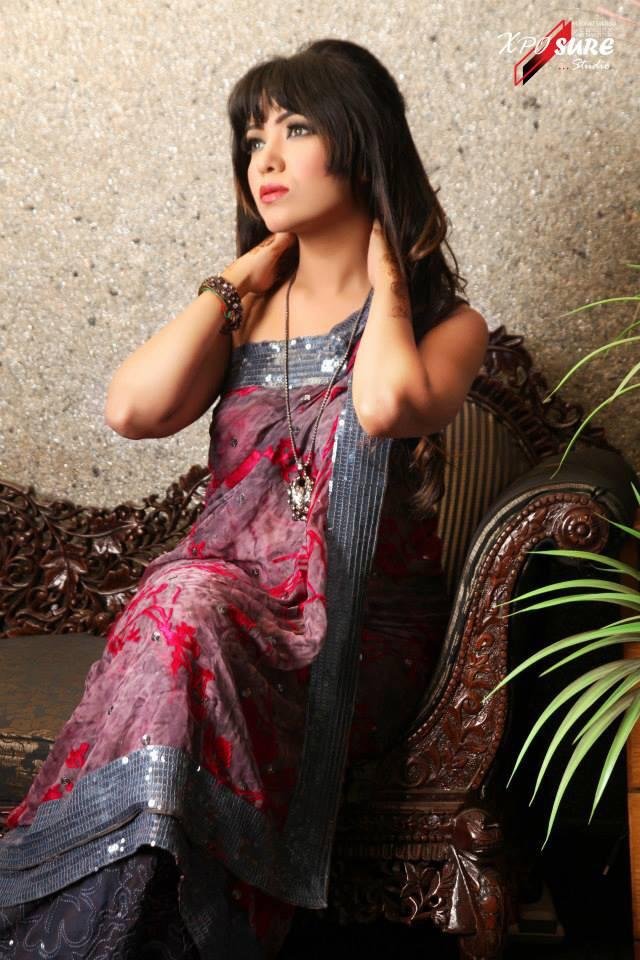 Mahy Khan put her strength in words and say "I wear my confidence on my sleeves and that's what my parents taught me", she always followed her Heart and Dreams where her Parents always has her back .
Mahy Khan is 26 years old she celebrates her birthday on 13th January, she is fun loving girl, loves to do shopping and like to hang out with friends with that we got to know Mahy is a great Chef, who loves to cook and cooks delicious food.
We asked Mahy how she came in modelling field, she responded that she was in her college when VEET Super Model team came, Adnan Siddqiui & Amna Shaikh pour their sight on her and welcome her talent, yes! that was the day when she filled that form to become a model after that Mahy has done many commercials and photo shoots.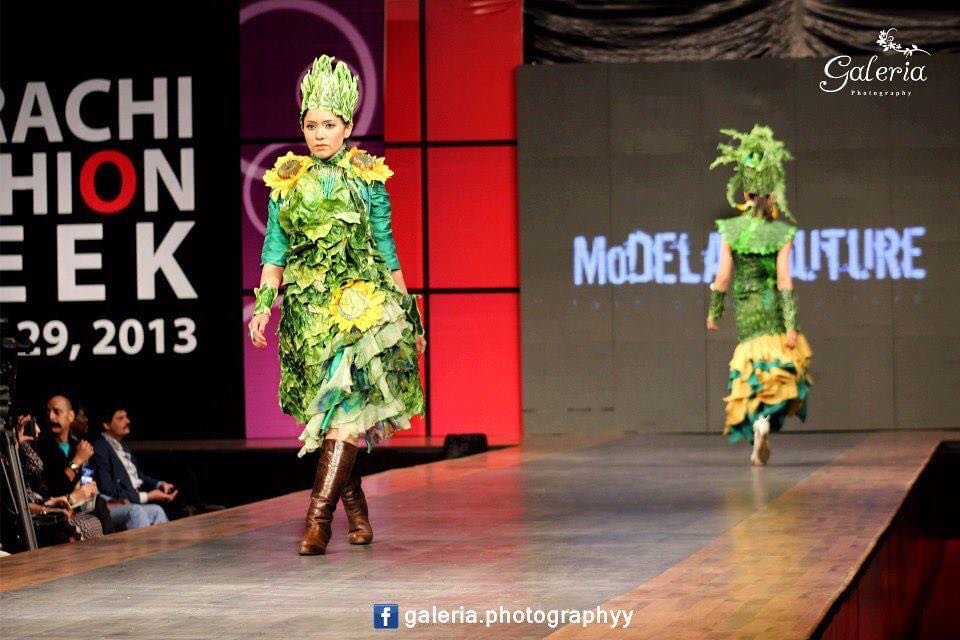 Sooner Mahy got to know many people in the field, she was one rising super model, she encountered much pressure to reach her goals but when there is a will she got to know many good people along her side who helped this girl in coping up with the hurdles she faced in her career.
Well for a model fitness is must replying to our question that how you keep your fitness up to the mark she told us she did exercise, eat the right and healthy food with portion control and be sure to get good sleep and stay hydrated.
Mahy has performed in many big projects like PANTENE BRIDAL COUTURE WEEK, PAKISTAN FASHION WEEK, KARACHI FASHION WEEK, DUBAI FASHION WEEK & so many, she has worked with many big names in the field like Iraj Manzoor & Mahreen Syed, they both are her mentors also these legends in field have helped Mahy on her 1st Ramp walk and have always supported Mahy in her good and bad. Mahy's inspiration is Kareena Kapoor, she loved her from childhood and have tried to follow her as she is queen of beauty and talent.
Mahy has enjoyed her Hosting part more then modeling part, she expressed she hates those who believe in give and take type of things to boost someone's career and when we asked her what you want to change in this field said she will definitely try to change mentality of those sick minded people who believe in such negative type of things rather then considering the talent.
Best Piece of Advice Mahy Received: "You will get whatever you want, just keep trying!" and she dream to be a Top Host. (Team EIK Wish you Good Luck for that)
Advice from Mahy Khan to all new commers in field; "Please don't convert your attitude into arrogance and don't believe in give and take type of things, believe in yourself & believe in your talent, Love & Goodluck from Mahy"
Mahy's Message to Events in Karachi Audience: Stay happy, stay healthy, don't take tensions always share positivity love each other & be helpful, love you! 🙂
Thankyou Mahy for your co-operation and your time for answering our questions. We wish you all the flying colors and all the success! Keep up the good work and good luck!
If you want to connect with Mahy Follow her Socials:
Facebook: Visit Profile
Instagram: Visit Profile
Snap: mahee76