Our industry got a talented personality in the face of Lenny Massey.
We interviewed one of the paramount musicians, Lenny Massey who have high commands over saxophone and keyboard. He has been playing these instruments over 2 decades now.

Well, having a great musician in the industry is such a blessing. We came to know about Massey, subsequently, we catch up with him and asked a few questions so that people know more about this great personality who has great magic of music in his fingers.
Lenny is 31 years old, who is a musician as well as a music teacher. (wow factor) He has been making music for the past 23 years and besides playing saxophone and keyboard, he teaches! He has been teaching music for the past 17 years at different schools in the morning. He offers private lessons of saxophone, teach singing and teach the keyboard.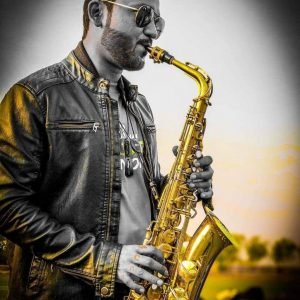 This great musician has been asked about his hobbies, so he replied that travelling is one his favorite hobbies apart from travelling he loves to do fishing, he furthermore elaborated that he is such busy man, never get spare time because he does a lot of things like teaching in schools at morning, giving private lessons, have gigs, practices and recording of his songs and music.
Since Massey is a multi-talented person, we asked him that do your work affect your sleep cycle, he replied, yes! His sleep cycle has been badly affected for a couple of years now. His work starts from 7 Am and maximum he sleeps on an average is 4 hours more or less.
Lenny was always being in the music industry; he learned the keyboard at the age of 8 years and saxophone at the age of 9 years, and it has been 23 years he is in the music industry now. He defined himself as a full-time musician because he teaches music in the morning and performs music at night.
One of the questions was asked about his career that when did he realize that he can pursue music as a career? His honest reply was heart-melting for us, he responded that being a student of from St Patrick's School, he had to pass his supplementary exam of 10th class. During the gap of a year from his exam, he got an opportunity to perform the keyboard at Marriott Hotel, the ambitious boy avails this chance and did not waste his year.
Massey does not have any inspiration. He answers back that he has no inspiration in that age, it was happened by the time, nothing was planned as he said that he started playing music at hotels initially, however, he got his first break with Najam Sheraz. He played keyboard with him. After this, our super talented artist got a chance to perform with Aaroh, Mizmaar, Ayesha Omar, Zoe Viccaji, Sara Haider & many more.
At first many of us have to face some problems; Lenny has to face the problem which was the consistency of the market, it always has ups and downs situations because of this uncertain circumstance his gigs suffer (sometimes there are gigs, sometimes there are no gigs). He mentioned that it wasn't just him who suffered, there can be an artist because in this industry you only earn when you have work.
Our talented musician has been asked about his success mantra, he replied that "the topmost priority in my mind, when I give any presentations or any interview, I always say that stay sincere to whatever you are doing. Sincerity is the number 1 key. You need to give your 100% whatever you perform and expect the least", he further said that" hard work always pays off maybe not instantly but in the long run."
''Even our superstar receives a bit of advice for his career is to be humble, do whatever you are doing, keep up the good work and have no ego because ego destroys everything all at once but being humble will always take you to cloud 9 and there is no damage perhaps the humble attitude leads towards success.''
One of the questions we asked from Lenny that where do you see yourself in 2020? We got an answer that "actually I have released my first debut single, called DESTINY! And I am working on more single and have a couple of more projects in a pipeline so I am certainly taking the music on the next level."
Our all in one artist shared a piece of advice to the new artist who is entering into the main industry "with love I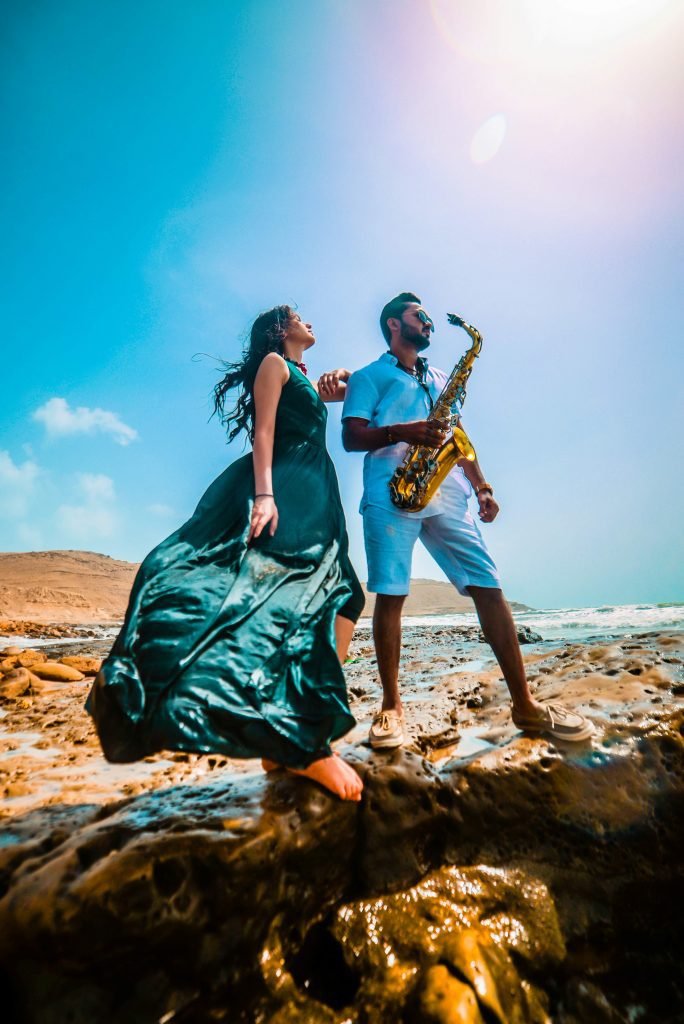 welcome all the new artist in this industry, it's a beautiful industry and music is the universal language a way to connect to anyone and anywhere in the world. I have got a lot of fans from the United States, the United Kingdom and some parts of Asia. I think the music is beautiful. It connects people! So you should definitely get into it and work hard, don't be disappointed at any point because ups and downs are the part of life" the last thing he further added that "you are the reason for your success so remember no one else can push you down."
Massey plummeted with his kind words for the Events in Karachi "you guys are doing great in your field. Keep up the good works. Wish you a stroke of very good luck."
In the end, we believe that Lenny Massey is a gift to our industry and the future of our music student. We wish you all the lucks for your future in music and may you always touch the sky.
Follow Lenny Massey on:
Youtube: Lenny Massey
Facebook: Lenny Massey
Instagram: Lenny Massey