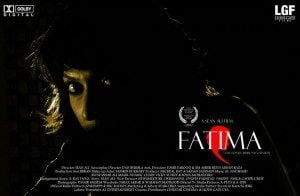 "Fatima" is Sean Ali's Second Big Project, He has Taken After 51% The Film, and Now He is Back With A Bigger and Better Picture To Be Directed. Having Again, A Women Revolving Story Which Captivates and Shows How A Women Is Suppressed In the Society.
Fatima Is Not a Anti-Muslim Film Nor Does it Have Any Issue with The Political Situation In Pakistan, Its A Film Based On Non-Fictional Characters And Story, And It Also Gives A Clean Message To The World That The Women And Men In the Society Can Change The Entire Prospective Of the Country By Just A Small Vision.
Fatima Is Also Inspired By True Events, And Certain Situations In the Film Are Shown To Prove That Yet Even Today In this Era Things Will Not Change, And Neither They Will Turn Bad Into Good.
Fatima Will Show All Traditional Events Happening In Pakistan, And Also Show the Good Side Of Pakistan Culture.
Fatima is set to be released in Early October.
"Fatima" Who Is Fatima?
"Fatima" Featuring Farhan Ally Agha, An Actor Who is Known For His Perfection, Acting Skills & International Acclaims. He Plays The role of Close Friend & A Criminal Lawyer In The Film.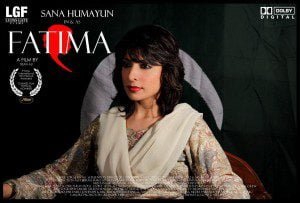 Fatima Is a Small Town Girl Living In the Slums Of Pakistan, She is a Girl Who Wants to From Childhood Become A Lady Who Shall Change The Society In All Good Means.
Fatima The Character Is Itself A Motivational, Self Constructed Women Who Does Not Fear Anything, She Tries To Remove The Hypocrisy In Pakistan With Women Rights Yet On the Other Hand Her Two Friends Shakeel and Asma Help Her In All Ways To Create A Better Living Society.
People & Firms in this movie:
Director: Sean Ali
Producer: Micheal Ray (UDP) & Saman Hasnain
Screenplay Director: Dan Bhimla
Background Music: Dj Emzee (Dubai/USA), X-Ray Dogs (USA), Sri Chinmoy (India)

Choreographer: Akram Sonu
Cinematographer: Abdul Rehman
Asst Director: Umer Farooq
Advertising Print: Asif Ahmed
Production Houses: Victim Media (SA), Universal Dream Pictures (USA)
Marketing: Ashley Hameed (wE3)
Official TV Media Partner: A-Plus & A-Lite
Official Radio Partner: JoshFm99 & BBC Radio1
Supporting Media Partners: Events in Karachi (EiK)
Soundtracks:

Sona Mohapatra – Indian Fame Singer
"Raat" & "Sapnay"
Vicky & Sunny
"Yeh Rut", "Manzalien"
"Sub Muk Gayee"
Mustansar Ali Malik
"Aasman Kay Taray"
Bhati Naushaid
"Kho Gayee"
Atomic Chain
"National Anthem"
Sajjad
"Teri Yaadien"
Addy Rocker
"Ali Mola (Ya Ali)"
Devika
"Barkha Bahar"
Star Cast:
Fatima,Ayesha Khan Senior,Farhan Ally Agha, Areesha (Child Artist*), Zainab Haider Ali, Arsalan Javed, Maria Rehman, Hassan Mujtaba,Sardar Hussain, Namra Maqsood, M.Hamid, Mirza Shujat Ali, Tabish Ashraf, Umair Shafi & Zakiullah Khan.


The Latest Trailer Released on 7th September 2011.