Kolachi Events is here again with their Spring Festival 2018.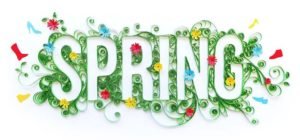 "Spring Exhibition 2018″
Come for the Great & Amazing Entertainment!!
If you are a fan of shopping, enjoyment & food then 'Atrium Mall' offers a line of Entertainment at Spring Shopping Festival 2017.
Venue: Atrium Mall (Ground Floor Main lobby)
Dates: 15th January till 28th January 2018
Timings: 12 pm till 11pm

You can book your booth on Weekly basis or Monthly basis, we have only 6 Booth & Weekly Booking.
For Stall charges, booking and other details contact:
(Ground Floor Lobby A)
Charges Details…
Contact: 03000225924, 03330375932
And for all the shopaholics out there, get ready to fill your wardrobes with the exclusive collections that will be launched by the fresh and creative designers of Karachi as it will be a great event to stop by and shop for winter season
Who can participate?
-Clothing Designers.
-Handmade Jewellery Designers.
-Silver Jewellery Designers.
-Entrepreneurs ( With new creative Ideas )
What will we Provide?
– 7 by 7 Booth with electricity
-One table and two chair (table size: 4ft by 2.5 ft)
Note:
-Clothing designers have to bring their own clothing racks.
(only one stand allowed)
-Sharing of stall is allowed.
-Two people are allowed on one stall.
(No of people must not exceed from two)
-X Standee Panaflex is allowed to bring.
– We will provide u electric points
(You can bring ur own extensions)
For further details feel free to contact:
https://www.facebook.com/kolachi.owner
Or message us at our page:
https://www.facebook.com/KolachiEvents
For Attendees:
Events in Karachi does not take any responsibility for Postponing, cancelling or any mishap during the above event. The Above Content is copied from Facebook Events or is shared by User Request.

For Organizers:
We can only remove the above Note, as organizers show receipt of bookings or NOC to the website management.
You can take down the post by request to website management.
Any changes in Content will also be entertained by the website management.

Regards,
Team EiK