Let's flare up the party this November!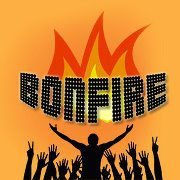 RCoSKM (Rotaract Club of SZABIST Karachi MidCity) brings you an extravagant bonfire event that you don't wanna miss and welcome the winter season graciously! A lively party is precisely is what we all need!
A night of DJ, Dance, BBQ, Unplugged Sessions and other activities all at one place! What else can you ask for? A night you will never forget!
Tickets available now!!
Rs. 700 (for SZABISTIANs – Introductory Price)
Rs. 1000 (for outsiders – allowed only on reference of a SZABISTian)
Group Discounts for Outsiders:
– Get 5 tickets for Rs. 4000/- only or,
– Get 5 tickets for Rs. 5000/- and one ticket FREE!!
All proceeds will go to the Flood Relief!