This Saturday, September 24 · 6:00pm – 9:00pm
at: Cafe Coffee Day, Zamzama, Karachi.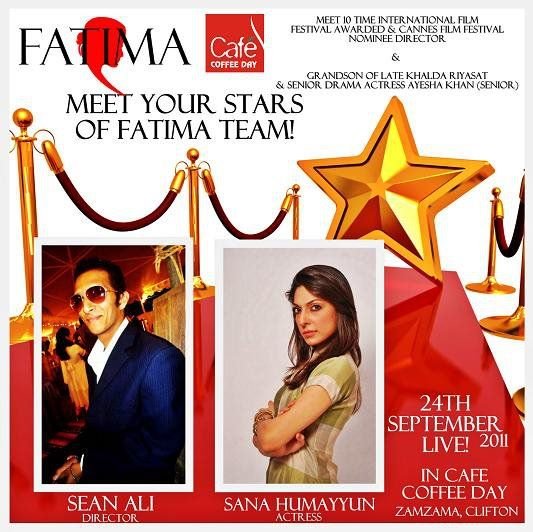 Meet And Greet! Well Here it is! Meet And Greet With The Stars Of The Film FATIMA! Sana Humayyun & Director Sean Ali Would Be Meeting All You Supporters And There Team In Cafe Coffee Day In Zamzama Karachi! They Will be There To Give Out Exclusive Posters & Sign Autographs! So Why Wait!
Call: 0321-2166001 or 0345-2166001 Or Leave Your Name Here So You Can Be on the VVIP List! Hurry Offer Valid For First 50 People To Sign up!
You can also Register your self online: Click here to register