About Movie:
The Bhatts have come up with a new product which is a sequel of their own hit film, MURDER which was the hit movie of the year (2004). Mallika Sherawat is replaced by Jacqueline Fernandez. But apart from Emraan Hashmi, there is nothing to compare the two films.. In fact, MURDER 2 could have been named any other film. It clearly shows that the title was just used to cash in on the success of MURDER.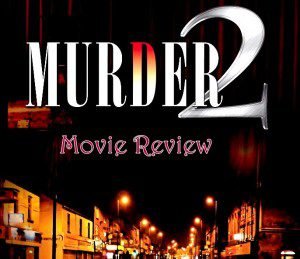 Inspired by a Korean film named THE CHASER, MURDER 2 stars Emraan Hashmi playing ex-cop Arjun Bhagwat. He now gets his daily bread by working for gangsters and pimps. Model Priya (Jacqueline Fernandez) is in love with Arjun but he only considers her to be his s** friend. "Na mohabbat, na zaroorat; sirf aadat," are the words he uses to describe her.
A Goan pimp entrusts him the task of finding the where abouts of his several call girls who have mysteriously gone kaput. His search leads him to a psychopath Dheeraj Pandey (Prashant Narayan), who mercilessly kills women and girls by cutting them into several pieces.
After a hot item number featuring Yana Gupta right in the opening credits and a love making scene between Priya and Arjun, director Mohit Suri gets to the point with the main plot of the film. The narrative (which does get gory at times) is packed with numerous thrilling moments. One wonders how the film will unfold once Arjun gets hold of Dheeraj in the first half itself. But there is enough in store to keep you entertained. However, the second half does meander for a while. MURDER 2 is an erotic thriller film and the sequel to the 2004 hit film, MURDER.
Cast:
A Vishesh Films production, MURDER 2 stars Emraan Hashmi and Jacqueline Fernandez in the lead. Other cast includes Prashant Narayanan, debutant Sulagna, Sudhanshu Pandey. It is directed by Mohit Suri and produced by Mukesh Bhatt.
The music of the film is given by Harshit Saxena, Mithoon, Sangeet Haldipur and Siddharth Haldipur.
The Sequels Game:
The perfect formula so far for the box-office! PHIR HERA PHERI, DHOOM 2, LAGE RAHO MUNNABHAI, GOLMAAL RETURNS and GOLMAAL 3, all of them were among the biggest commercial successes in their respective year of releases. MURDER 2, a much-awaited erotic thriller is the most happening 'sequel' to arrive this year from the successful combo of director Mohit Suri and actor Emraan Hashmi.
If we talk about the past musical records, Bhatt camp is the only camp that has enjoyed regular gleaming success in their music releases, one major domineering factor that has shaped their box-success. MURDER 2 opens up with big expectations as its prequel was path-breaking musical success in the marquee, finest to come from veteran Anu Malik that made Kunal Ganjawala ('Bheege Honth Tere'), a household singing sensation. This sequel charters popular path of experimentation of trying out with multiple composers with the likes of talented Mithoon, Sangeet Haldipur-Siddarth Haldipur and reality show prodigy Harshit Saxena as the lead composers of the album.
Article by: RJ ALINA
Official Trailer: