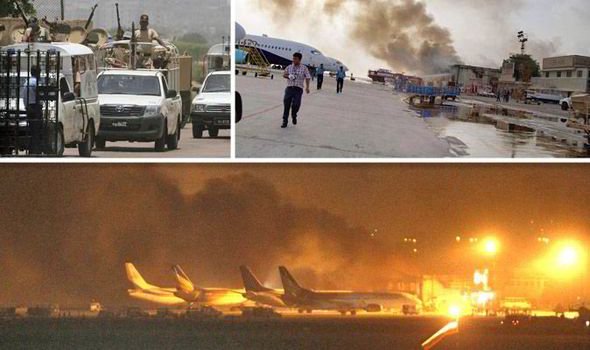 Karachi: As after the attack on Karachi International Airport, FIR has been registered against the chief of Tehreek-e-Talibaan (TTP) Mullah Fazalullah, spokesperson Shahidullah Shahid and others.
According to the report, FIR has been registered at Airport Police Station on the complaint of Assistant Director of Airport Security Force (ASF).
The case which is registered against TTP also includes the sections of Anti-Terrorism act, Anti-Explosives act and attempted murder charges. Police has also recorded the statements before the registration of FIR.
Perhaps, they've mentioned the killing of 10 terrorists in a operation conducted immediately at the time of attack by security forces, and also 19 people has been confirmed as martyrs by the authorities, including 10 security officers and 26 injured.
The rescue teams got unsuccessful to save those 7 unfortunate persons who got trapped in a cold storage and cargo complex. Death bodies of those 7 persons has been handed over to their families.