The very famous Hungarian American theoretical physicist Edward Teller once said "The science of today is the technology of tomorrow" that's the only reason science growing its worth in every field of direction, every hour, every minute, every second by exploring everything new in advance ways. Since everything is forge ahead from young ones to golden years are looking for new tech in mostly matters and like human minds vassal to cell phones, tablets, laptop. Everyday discovering new however it is in shape of minor change in application.
Let's talk about Apple the high selling tech from Iphones to Imac providing luxury in hand, they come up with new software updates to modernize main asset in your hand. This time people will experience more pleasant, responsive, improved and exciting features in MOS.
iOS 12
the twelfth major release of iOS MOS developed by Apple.inc on June 4 – Developer beta launched (to paid Apple Developers)
June 25 – iOS 12 public beta launched (it's free)
September 12 – We'll find out the official iOS 12 release date
September 18 (or close to it) – likely the final iOS 12 software (still free)
FEATURES
Speed up your everyday use things:
iOS improve performance on all supported devices. iOS enhanced for a faster and responsive experience. Things you do all the time, like usher in Camera and typing with the keyboard, happen faster than ever is a great possibility. Boosted up to 70% faster swipe to Camera, 2x faster app launch under heavy workload , 50% faster keyboard display.
Face time with 32 people at one time:
The best feature in iOS FaceTime include tile appeared over screen will automatically get bigger when the people on the call is talking so you will never lose your track of conversation.
Create an Memoji just for yourself:
Customized emoji (memoji) has arrived now you can send emoji by customizing it according to your mood and personality.
koala, tiger, ghost, or T. rex — to exhibit some fun into your next Messages thread or FaceTime call. Roll and wink or even stick out your tongue to make your chat crazier and fun.
Camera effects for your lively conversation:
In app-camera bring a new way to add personality to your messages and FaceTime, now you can immediately create and share a photo and video with Animoji, Memoji, cool filters, animated text effects, fun stickers, and much more.
AR get real like dream and now can share it with your friends:
AUGMENTED REALITY is the line between real and virtual doesn't exist yet fascinates, like your dark room can be the milky way galaxy.
technology that transforms how you work, learn, play, and connect with almost everything around you. AR objects can now be sent with Messages and Mail just by pointing your camera at them.
ENTER TO THE NEW WORLD
Time utilized on how much you and your kids spend on IPHONES and IPADS:
Now you can monitor how much time you spend using APPS, visiting WEBSITE and other productivity.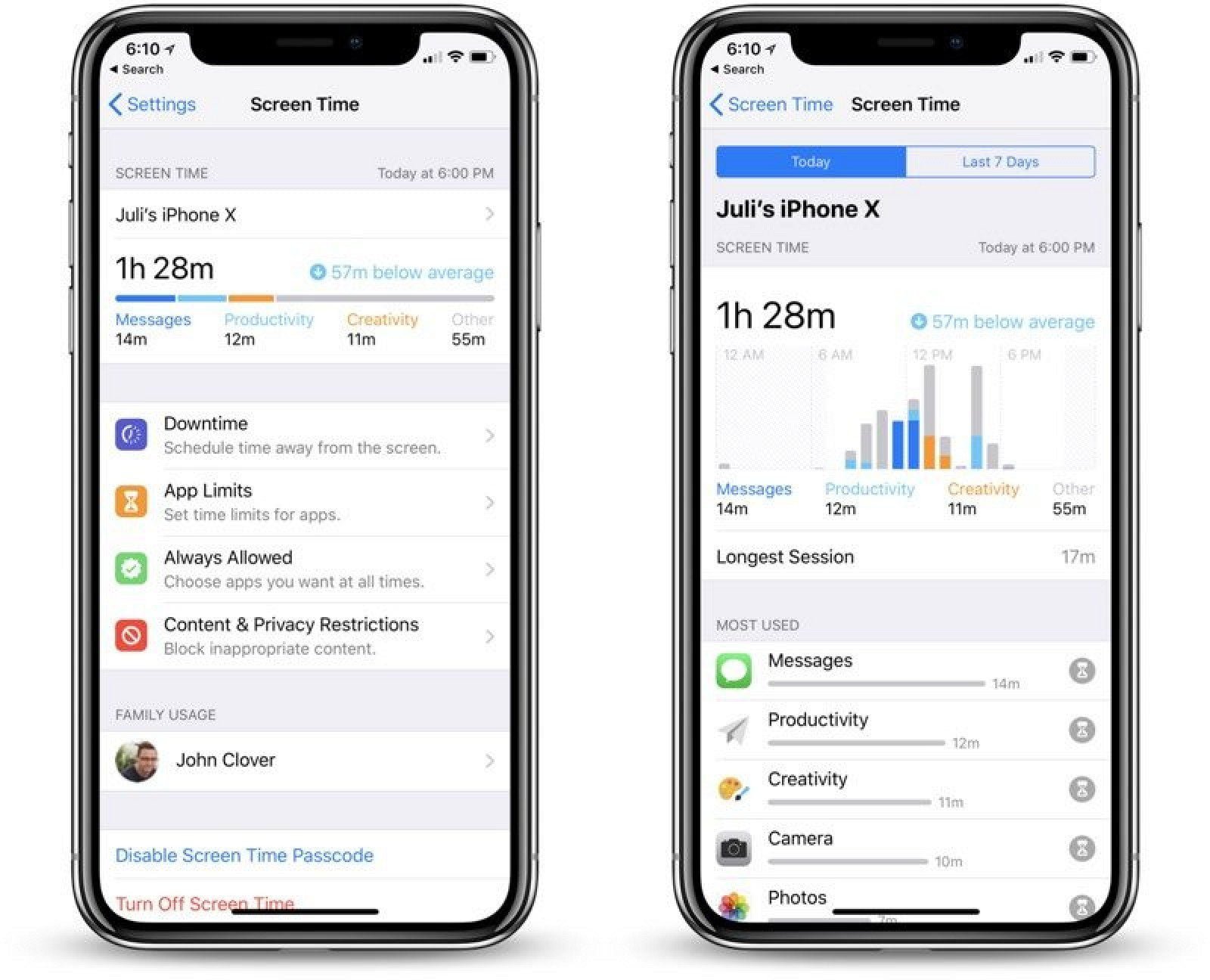 By using this mode, you can hide your notifications bombarded on your lock screen simply by turning don't disturb mode on.
Say bye-bye to list of notification appeared on lock screen iOS 12 now will group it for you. No traffic for your ease.
The moments in your photo library suggest sharing photos with the people present in the captured image.
Search your photos smartly:
You'll be able to search for places by business name or a broader category such as a beaches. Photos also indexes events by time and place, allowing you to search for specific photos based on terms like vacation and surfing. You'll also receive suggestions on specific things to search.
AND SO MUCH MORE LIKE:
Protection of your privacy
New apple book:
Easier for you to discover, read and listen to your favorite audio book.
Voice memo access:
Now you can access voice memo on iClouds anywhere any time
More battery information:
usage chart in Settings shows your usage for the last 24 hours or 10 days. Tap a bar to see your app use
New dictionaries
RAW editing support
Activity reports
Automatic strong passwords
Stocks
Security code AutoFill