An artist is someone who has expertise over any kind of art such as singing, painting or it could be photography. Yes, photography is an art which helps the people to see the different images of anything from a different perspective. To see the perfect picture, we need someone to portray an image that ways and that image can be taken by the photographer.
The team of Events in Karachi went to "ninety-two photography" and there was this great man, the great artist, a photographer MURSAL HASSAN JAFFRI an owner of the production house nineteen-two photography. His production house was of admiring images, set on the wall so little thought came to mind, that people have to know about this man, so we conducted this interview so that people know about him and come forward to see his breathtaking aesthetics of photography.
Have a look at what he tells us about him.
1. Tell us something about yourself.

My name is Mursal Hasan Jafri. I am an artist who sees the world from a different perspective and an entrepreneur. I own a production house named Ninety-two photography. Well, other than that I have other interests too, I love art and creativity. I like to read good books which give me knowledge. I am a hard-working person as well as a smart worker.
2. How old are you? What are your hobbies? What else do you do apart from photography?
I am 26 and my hobbies are Photography, Reading, Music. I am working for Civic Center SBCA (Asst.Director North Nazimabad town)
3. What you do in your spare time, does your work affects your sleep cycle?
In my spare time, I explore and learn new things. Sometimes I sit with friends, play games for enjoyment and one more thing I sleep because my work affects my sleep cycle. I don't waste time as I believe that every minute counts.
4. Why do you want to be a photographer? When did you realize you could do this as a career?

From the start, I am an artist because whenever I hold the camera I looked it from the opposite side of it. My vision is not the camera it is my eye. Every person has its photography eye from which they look the world from a different perspective. The reason I choose the profession because I think my vision of looking at the world is different from other people. From the start, I am a fine art photographer. I think the world is beautiful, and I want to capture it through my way. On the other hand, people do this without knowledge/learning. If you want to be a good photographer, you have to learn the key to photography.
5. Have you always been in photography, when you joined the industry? Do you have any upcoming photo-shoot? 
I started my photography career in 2012. I started it from Fashion photography and after entering the industry I have done the wedding, landscape, cooperate, food, artistic and many others. My upcoming project starting from next month which is for Bahria Town for their upcoming projects. I will be directing the commercial for them.
6. What challenges did you face to get in a photography career?
When you start a photography career, you never know how you will please people and how you will earn or make your business mark-up. For that, we should be professional and serious about if you are starting it, as the biggest challenge in Pakistan is to get into the market as there is huge competition in Pakistan in photography.
7. What type of genre do you like to photograph? Why do you think that the genre suits you?
My genre is Nature photography and it suits me because as I am the artist and nature is amazing art than any other thing can have.
8. Who is your inspiration? What is your first memory of being inspired by photography?
My inspiration is Abdullah Haris because I guess he looks the world with a completely different perspective and his work is full of art. I have watched landscape photography of River Saif-ul-Mulk as a nature photographer and like I told you that my inspiration is Abdullah Haris so when he used to do photography for Royal Tag and the model was Abbas Jeffery and his way of art inspired me to enter into this career.
9. Has someone taught you photography? If yes then, who is that mentor, share your experience.
My mentors are Ghalib Hasnain, Nayyer Zaidi. In fashion, I have learned a lot from Abdullah Haris and I love the work of Tariq Ak as a wedding photographer.
10. Which instrument do you use for photography? Which software do you use for editing?
Instruments I use for photography are Sony A7iii with 85mm, 16mm, 24/70gm (Sony Lens), Canon 6D (85mm, canon 1.2, 70/200) Nikon D850. I use Lightroom for editing.
11. From your point of view, what makes a good picture?
In my point of view, a good picture should have a story in it. It depends on your composition.
12. Did you travel for photography? What do you take with you while travelling?
Yes. While travelling every equipment is important but you should have a camera, a good phone, go pro, Osmo with you. A good phone is necessary because you can't take a camera with you everywhere so a phone is very helpful at that time.
13. What do you enjoy in photography and why?
There are many different things that I enjoy during photography to explore and capture new things from a different view.
14. What is your success mantra? Where do you hope to be by 2020?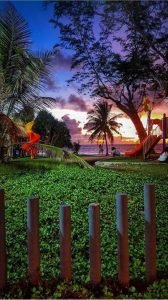 You don't need to follow one genre. You can capture more pictures from another genre. The world is beautiful through my perspective. I never think of a genre before capturing the picture. I capture those who look beautiful and creative to my eyes, and this is my mantra to success. In 2020 I am sure people will know me and I will be successful but due to commitments to my job, I can't be that successful worldwide. But after 2 years like 2022 people will also know me around the globe
15. How many photography projects have you done? Do you manage the load of work?
They are uncountable. I don't even remember most of them. Yes, my work is manageable as I have a team of my own.
16. If you could change anything about the photography industry, what would it be?
First thing I will change the photographers who are immature in the profession who has destroyed the quality just for the small amount of money. Secondly, if I can change is that I would ask people to study first about it then start your profession. In Pakistan, people don't study they just start without knowing anything about it but the western world is successful because before starting anything they study about it.
17. What's the best piece of advice you have received?
To be honest I don't go on advises as I have my own way of thinking. The way I see and observe things make me
successful. I learn new things through the western world and their innovation in their market, so I don't need any advice and this has never led me to downfall. I think and implement through my own mind.
18. What advice would you give to other photographers trying to enter the main industry?
Before entering the industry, you should be prepared for its pros and cons. Study before you start your career in photography.
– Message for Events in Karachi Audience:
Photographers/People should not follow Pakistani work only but they should follow what the western world is doing this is the message for the audience and regarding events, photography workshops should be conducted and people should be given enough knowledge about the profession by giving short courses of photography.
Well! Mursal, meeting you and know about you was such a fine moment for us. We look forward to meeting you more and have a sight over your captured breathtaking photographs. In the end, we wish you very good luck, keep up the good work and may you excel more bright in your future.
Follow his work on:
Facebook Page: Ninety Two's Photography.
Instagram: ninetytwosphotography