Goher Mumtaz, the lead guitarist and lyricist of Jal band gets engaged to a struggling model Anam Ahmad. The engagement news broke out yesterday i.e. 17th September 2012. Yes, the handsome hunk from Lahore is no more single.
Now this news might be saddening for his large female following and even me for I am a girl too 🙁 but never the less it's good that after being framed into many controversies Goher has finally decided to settle down and pay attention to his personal life too.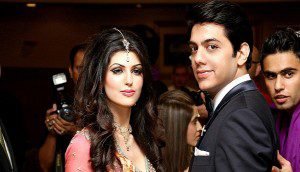 The news came out when first Anam Ahmad changed her relationship status to "engaged to Goher Mumtaz". Believing that she could also be a fan of Goher who wanted to marry him, the news could not be reported. But as now Goher has changed his relationship status and specifically mentioned the name of Anam Ahmad, things now seem to have worked out for both.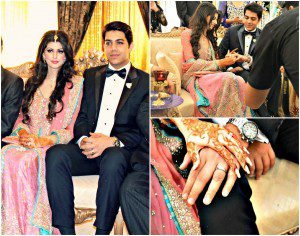 Goher started off his career with his band Jal, and released a song called Aadat which was instantly a big hit, probably surpassing all the previous records of its kind and with it came the equally hyped controversy when Atif left the band and walked away just after the release of a mere single (although Aadat can't be considered as just a mere single). Goher roped in Farhan in place of Atif as the lead vocalist and managed a quite successful stint releasing 2 albums over a period slightly short of a decade but things didn't go well between them too and some time back Farhan also had to leave the band owing to the personal and professional differences.
We wish both of them best of luck for their life ahead and congratulations for their engagement.