Introducing iPhone 11 Pro & Pro Max, every detail has been used as a chance to set new standards in engineering, quality, and design. It ensures that it will deliver no compromising in performance in any situation.
The iPhone 11 pro is a stainless steel structural band and three-dimensional glass back, which is made up of
toughest glass in smartphones. It is sculpted from a single sold sheet, However, it is reinforced down to the atomic level which has matte finishing and four textures. The enclosure is designed to bypass through rigorous testing and refining that helped to create a durable water and dust resistant iPhone. The Apple-designed A13 Bionic chip is the most ambitious to the date because it is the more efficient and fastest chip ever in the smartphone. It is optimized with the new batteries which give five hours extra in your day, possibly it gives pro performance in an iPhone. iPhone 11 pro and pro max have the fastest GPU, CPU, neural engine and core ML3.
iPhone 11 pro and pro max has the sharpest and brightest display. It has up to 800 nits for better view in sunlight, 1200 nits for HDR photos and HDR10 movies which has a contrast ratio of 2,000,000:1 with 458 pixels.
The triple camera system combines cutting-edge technology with the extraordinary ease of the iPhone. The camera is redesigned which complements the new hardware with instinctive and immersive experience. The camera capture up to four times more scenes. The beautiful images drastically captured in lower light. It also shoots the highest quality video which has the same editing tool people love to use for their photos. The camera consists of 40% more light capture with telephoto, 36%brighter true tone flash with slow sync, 0 shutter lag, 6 lightning effect in portrait mode, 2x more height fan Panos and optical image stabilization (OIS)
The camera consists of an Ultra-wide camera, a wide camera, telephoto camera.
Ultra-wide Camera
13mm focal length, f/2.4 aperture, 5-element lens, 120 field of view, 4X more scene and 12 MP sensor.
Wide Camera
26mm focal length, f/1.8 aperture, 6-element lens, optical image stabilization (OIS), 12 MP sensor, and 100% focus pixels.
Telephoto Camera
52mm focal length, larger f/2.0 aperture, 6-element lens, optical image stabilization (OIS), 2x optical zoom and 12MP sensor.
iPhone 11 pro and pro max help to zoom from the telephoto out new ultra-wide camera for an impressive 4X optical zoom range.
The video is the highest-quality which captures video that beautifully looks the same as real life. It possesses greater detail and smooth motion. It has Epic processing, which means it can shoot up to 4K creative video with dynamic and cinematic video stabilization at 60 fps. It also has powerful editing tools with the audio zoom, which helps to match audio with video framing. Film editing contains rotate, crop, auto-enhance, and filters.
iPhone 11 pro and pro max night mode is high tech that meets low light from dim lite restaurants to moonlight beaches. A13Bionic delivers low-light shots.
Portrait mode in iPhone 11 pro and pro max has three cameras working together, person fit more in portrait. Portrait mode has a mono light effect just like studio.
The smart HDR brings remarkable lightning and detail to face while maintaining rich color variation in the background.
The super fun slofie motion selfie video can be taken by a new 12 MP TrueDepth camera.
iPhone 11 pro and pro max has a feature called QuickTake. There is no need to switch modes by just leaving a finger on the shutter to start recording. To take burst photos swipe left.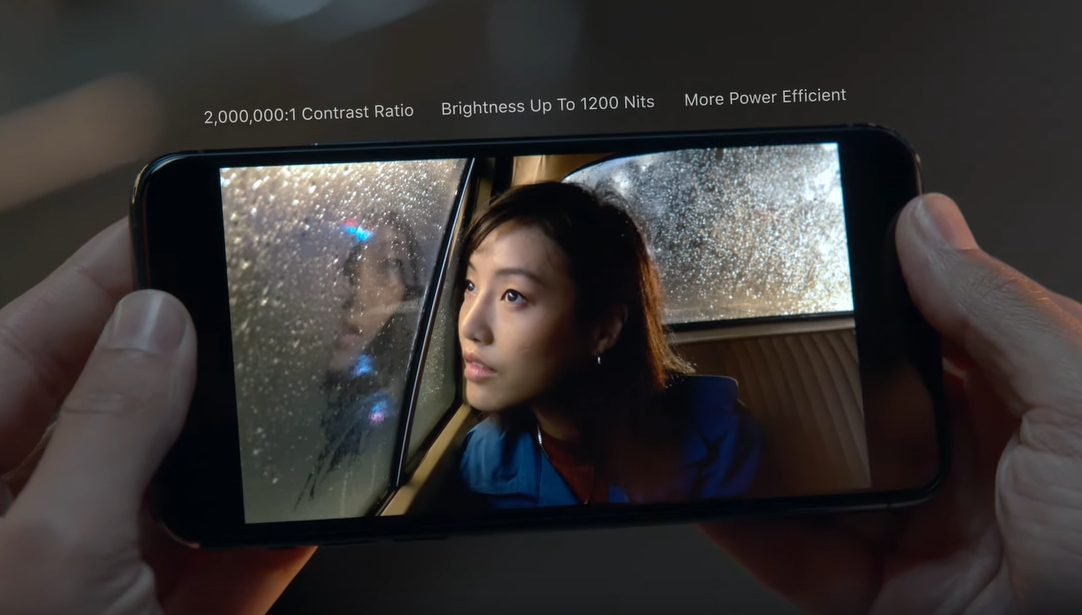 iPhone 11 pro and pro max contain custom OLES with consistent color and brightness even in the corners.
iPhone 11 pro and pro max contain wide color gamut with systemwide color management for incredible color accuracy.
iPhone 11 pro and pro max have a true tone which helps to match the white balance of the room to make it easy on the eye. However, it contains a haptic touch which helps to do things fast like taking selfies without launching a camera app.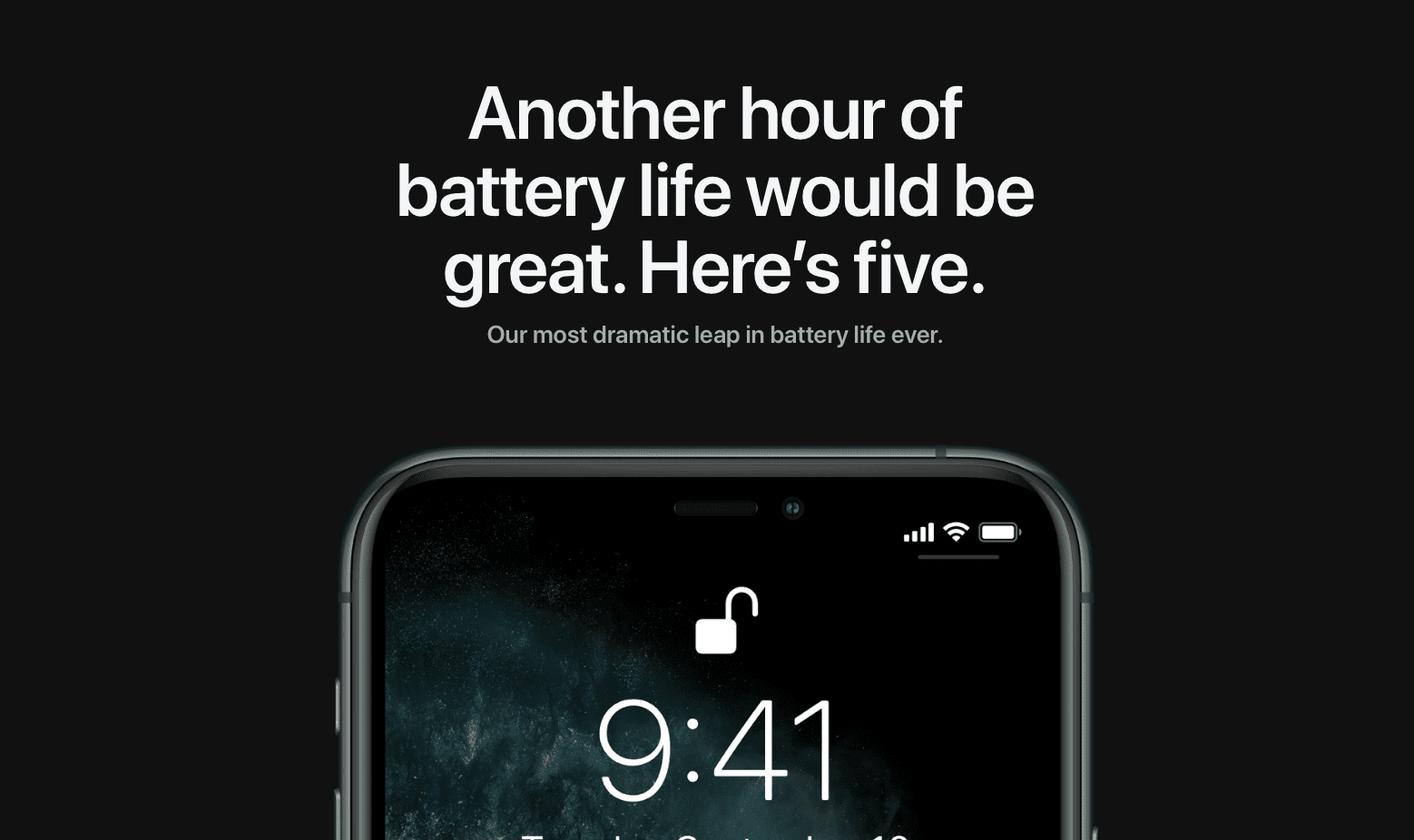 iPhone 11 pro and pro max possess raise or tap to awake, the iPhone is always ready on the spot.
iPhone 11 pro and pro max contain the features of night shift which shift your display to the warm end of the range every night, it also contains more efficient battery life up to 15% and charge up to 50% in around 30 minutes.
F
ace id is It is still the most secure facial authentication and now 30% faster. It works from a different angle and from farther away too.
iPhone 11 pro and pro max comes with:
Dolby Atmos
Spatial audio
Audio sharing
Fast charge
Wireless charging
Faster Wi-Fi- speed
Up to 30LTE bands
Dual sim with eSIM support
Price of iPhone 11 from $699
Price of iPhone 11 Pro from $999
Price of iPhone 11 Pro from $1099