BSSS 2 A brings you a night that will relieve your exam anxiety.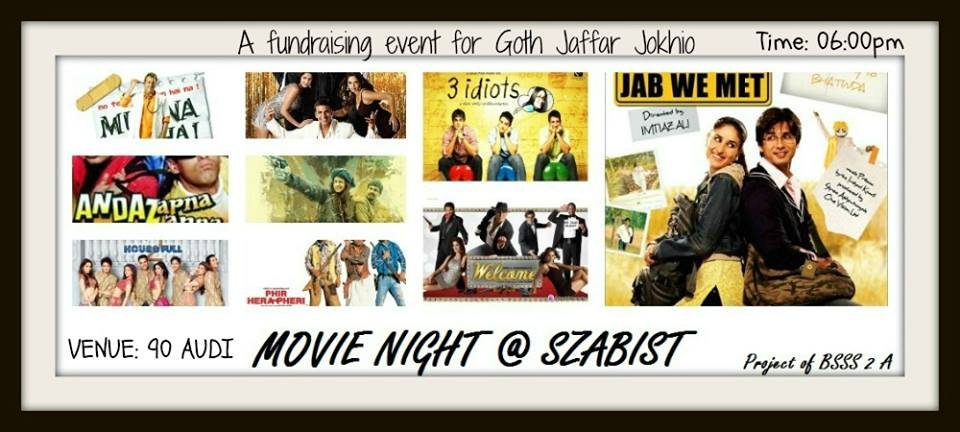 Are you done with your exams? Then what are you waiting for.
Join us at the 'Movie night' a fund raiser event to help the less privileged people of Goth Jaffer Jokhio (A small village in interior Sindh) in getting education through the School Improvement Programme, because education is everyone's right!
All the profit generated will be contributed in building a school at Goth Jaffar.
MOVIE: Highway
TICKET PRICE: Rs 300/= (Indiviual)
Rs 500/= (For Two)
VENUE: 90 Auditorium
DATE: 29th March, 2014.
TIMINGS: 06:00 pm sharp.
For tickets and info contact 0320-3704606 & 0314-5041263