What KYMUN'13 is about?: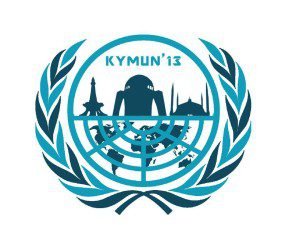 An academic simulation of the United Nations, Karachi Youth Model United Nations Society cordially welcomes the respective students of various institutions to participate in a mind boggling, thought provoking and utterly intellectual debating session where students can explore their true potential.
KYMUN'13 provides it's MUN-ers with a social, political & economic cognizance of their respective countries through a healthy & intense session of debate pertaining to global politics, international relations, political economy, strategies of governance, territorial disputes, human rights & regional crisis to name a few.
Students popularly addressed as 'delegates' of their relegated countries have the opportunity to play an ambassadorial role by exhibiting the art of diplomacy, oratory & negotiating skills in line with their country stance. KYMUN does not merely circumscribe it's mission towards debating & diplomacy but provides a whole new arena of social interaction, experiences, friendly ties with a diverse range of young minds & memories worth cherishing!
So step into your ambassador shoes & formal attires for an awe-inspiring event of the year
You Can Register your self here:http://www.kymun2013.com/registration/form/
For More Details follow:
https://www.facebook.com/kymun2013
http://www.kymun2013.com/