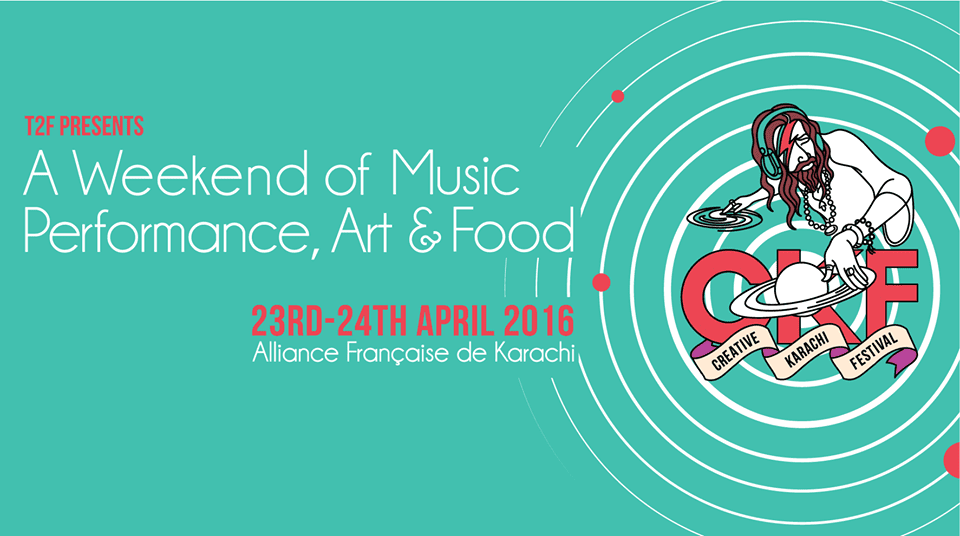 The Creative Karachi Festival is Sabeen's gift to our city. The event was famously dubbed by its passionate founder as a 'non-stop party in the park!' – a two-day weekender in the generous grounds of Alliance Française, transformed into a weekend mela.
In 2014, Karachi audiences experienced a rare, convivial mix of ideas and activities spanning diverse genres and artistic forms. It was an intimate but local affair that had a tiny corner of the city transformed into a buzzing wonderland.
CKF returns for its second edition this April on the 23rd and the 24th, to celebrate the life and legacy of Sabeen Mahmud. We share her belief that the show must go on.
CKF2106 keeps alive her vision for a more creatively conscious city, by sustaining the creative forces that she generated together with us.
We wil curate an exceptional line-up of visual artists, contemporary and traditional craftsmen, performers, writers, poets, dancers, film and documentary makers, qavvaals and musicians. For the second edition, we have exciting additions to the programme – indie film screenings and lively panel discussions. No party would be complete without independent chefs and food makers, for a unique outdoor eating experience with communal tables, food demos, and tastings!
We are indebted to the Alliance Française who have generously allowed the use of their wonderful venue once again, and to the Karachi Accueil Society for their extended support.
Dates: Saturday 23rd and Sunday 24th April 2016
Time: 1:00pm to 10:00 pm
Venue: Alliance Française de Karachi
Entry: Rs. 350 per day
Weekend Pass: Rs.600
Hashtags: #CKF2016 #CreativeKHI
CKF on Twitter: twitter.com/thesecondfloor
CKF on Instagram: @thesecondfloor
T2F on Facebook: facebook.com/t2f2.0
T2F website: t2f.biz
*Note: Detailed Schedule will be up on our social media properties one week prior to the festival.
NOTE:
For Attendees:
Events in Karachi does not take any responsibility for Postponing, cancelling or any mishap during the above event. The Above Content is copied from Facebook Events or is shared by User Request.

For Organizers:
We can only remove the above Note, as organizers show receipt of bookings or NOC to the website management.
You can take down the post by request to website management.
Any changes in Content will also be entertained by the website management.

Regards,
Team EiK