(08th April 2014)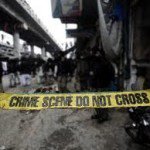 Karachi:
Blast was reported near Purfume Chowk at Gulistan-e-Johar on Car leaving 2 injured
Blast was reported at Zamzama near Shop with 0 injuries.
Blast was reported at Nagan Chowrangi leaving 2 injured.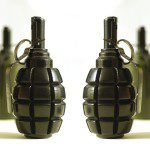 Dadu:
4 Crackers were reported in different areas of city with 0 injuries.
Hyderabad: 
2 Crackers were reported in Jamshoro and Kotri areas on railway tracks just before Tezgam Express was on its way to Hyderabad from Karachi.