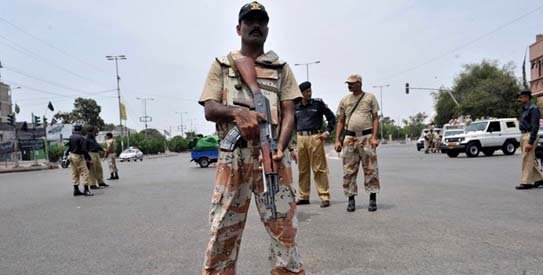 Karachi: After receiving the complaints from the public of the harassment and violence of the armed double cabin vehicles, Director General of Rangers took strict notice against it, in Karachi.
According to the report, Rangers will take action against those double cabins vehicles anytime in Karachi.
The Rangers spokesman said that "We have received complaints that armed gunmen riding double cabin vehicle harass the citizens". He also said that "We have decided to take action against such vehicles".