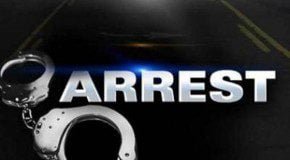 Karachi: Police and team of CID arrested more than 93 suspects in Karachi in last 24 hours, as reported on Thursday.
According to the report, 93 suspects includes 25 absconders and 3 robbers, during 104 raids in the city and 8 encounters.
In addition, police recovered 29 pistols, narcotics and revolvers. The cases of those suspects was been registered under control of Narcotics Substances Act and the Arms Ordinance.