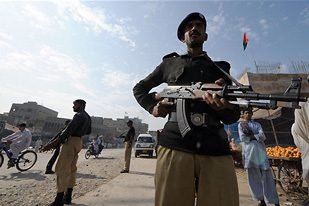 Karachi: At least 3 more people lost their lives in continuous violence in the city, while 2 were injured on Sunday.
Unknown gunmen opened fire in Vita Chowrangi in Korangi area of Karachi, killed 2 people and left 2 others injured. Victims were shifted to Karachi's Jinnah Hospital. The whole area were terrified.
One more person were shot dead in Surjani Town area of Karachi.
Meanwhile, more than 80 suspects were arrested in the continuous raids of Rangers and Police in different areas of the city. Large number of ammunition and drugs has been recovered.