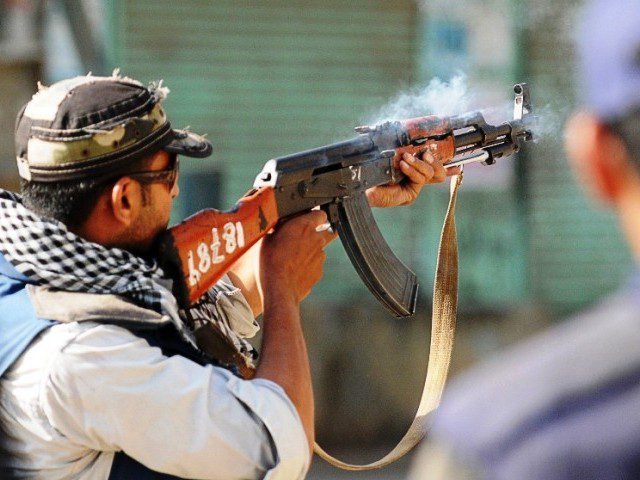 Karachi: Fighting between 2 gangs in Lyari with armed RPGs and machine guns killed 14 people, including 4 women, and left many injured in Karachi earlier on Wednesday.
According to the report, there were around 39 people got injured mainly school children in the gang battle.
Senior police official said that the morning started with the exchange heavy fire between 2 gangs. The school children got injured in the crossfire.
He added that 'later they fired RPGs and lobbed hand grenades at each other' in which the chances of death toll increased. Spokesman of Paramilitary troops claimed that two gangster has been killed and one has been taken in to custody.
Police official said that the fight between 2 gangs started when one kidnapped the member of another gang on Tuesday.