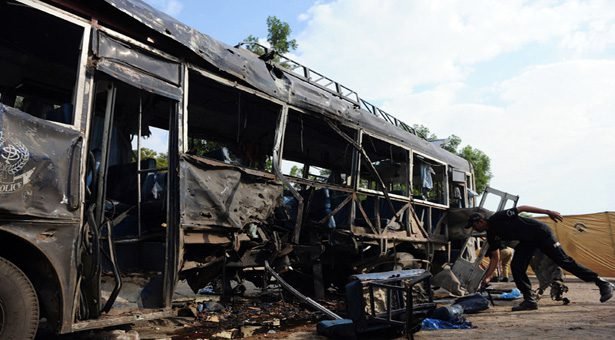 Karachi: A bomb blast targeted the police bus near the Police training College in Shah Latif Town, killed 13 policemen and left 55 injured on Thursday.
According to the Senior officials of Police, it was an suicide attack as the Suzuki Van hit the Police Bus and explode. But Raja Umer Khatab (Chief of CT Unit, Karachi) said that it was a remotely detonated bomb in a vehicle which was parked at the side, and when the bus crossed it side-by-side, it exploded.
Security forces sealed the blast area and started the investigation. Traffic at the National Highway was been stopped as the security forces closed the main entrance to prevent any kind of traveling.
The dead bodies and the injured were shifted to Jinnah Hospital for medico-formalities and treatment.
Tehreek e Taliban Pakistan (TTP) claims the responsibility of the attack, as their spokesman said that the attack will be continued till the ceasefire will be announced.