Shoaib mansoor after a big hit 'Khuda ke liye' he came up with another hit which broke the record of huge banners with "BOL".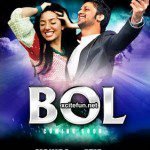 Shoaib Mansoor came up with another religious movie the fans awaited for. It had budged around 8 Crores. Contains a Super duper singer as an actor Atif Aslam, Humaima Malick, Iman Ali, Mahira Khan. This Film was released on 24th of June 2011 under the banner of Shoman Production and Geo films. The story is all about an extremist father ( Manzer Sehbai). This film starts from Humaika Malick(Zainab) who was in the prison and being sentenced to death. Her last wish was to tell the story to the world through the media. So her wish was granted and the media gethered and the story began. In which A father who believes the birth as a devine cause and had 8 daughters and still had hope for a son and his wife gave birth to a homosexual child. Father hated him and never let him go out as he suggested the family to hide the child from the society. In this story Atif Aslam(mustafa) is palying the lead role and is their neighbour in the movie. One day his sisters secretly sent him out with Atif Aslam to build his skills as his skills linked to the painting.
So they sent him out for the work. The homosexual child named Saifullah went out for the work and one day he was assaulted and raped at his work. His father killed his son with a plastic bag. And with that the police started inquire about his son's death and his father starts bribe the police man from the entrust he had for the mosque to hide his son's gender which was in the postmortem reports. Then he goes to shafqat cheema and had a deal that he is going to have a sexual relationship with her daughter Iman Ali and will give a birth to a baby girl and in return he will get the money and will leave the baby girl with her mother and if it will be a baby boy then he will take him with himself. His daughter Mahira khan felt in love with Atif Aslam but his father denied for the marriage of this couple but they got married secretly with the help of their family members. When Iman Ali gave birth to a baby girl his father tries to run away with the girl but fails. At last Iman Ali secretly escapes and gives her baby to the father and discloses their secret to the family. When shafqat cheema came to take the girl , father tried to kill the baby and in order to save the baby, Humaima Malick kills his father and this brings her on a verge of being hanged. She decribed her story to the world in a depth and left the people by asking this question:
"Jab Khila nhi Sakte ho, to paida kyun karte ho?"
A journalist tried to save her by requesting the bureaucrats to ask the president to delay her punishment but failed.
The whole Cast & Crew of the Movie: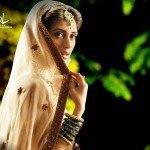 Director:
Shoaib Mansoor
Star Cast:
Atif Aslam
Iman Ali
Mahira Khan
Humaima Malick
Shafqat Cheema
Manzar Sehbai
Zaib Rehman
Amr Kashmiri
Singers:
Shabnam Majeed
Sahir Ali Bugga
Bina Jawad
Atif Aslam
Hadiqa Kaini
Faiza Mujahid
Sajjad Ali
Shuja Haider
Ahmad Jahanzab
Lyricist: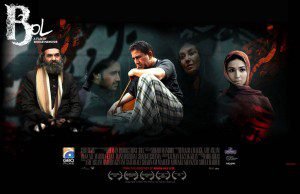 Shoaib Mansoor
Imran Raza
Ayub Khawar
Sajjad Ali
Ali Moeen
Music Director:
Shoaib Mansoor
Atif Aslam
Sarmad Ghafoor
Sajjad Ali
Story / Writer:
Shoaib Mansoor
OFFICIAL TRAILERS:
________________________________________________________________________________________________________
Article by: RJ ALINA