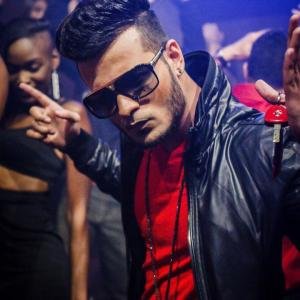 A young talent, who live for his passion to sing and entertain his fan club by his magical voice with a music that creates sensation and restores energy to life, released his new single 'Lag Di Ferrari' on October 10, 2014 which turned out to be a huge success in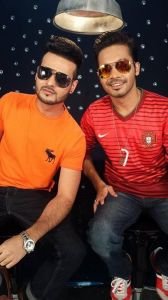 Pakistani and international market. The track was released exclusively on ARY Musik, a renowned music channel in Pakistan, as well as on digital media vehicles.
Romee Khan has done a tremendous job by creating a demand-pull strategy through his music. On his recent trip to Pakistan, he was delighted to look at the kind of response and love by Pakistani fans. His tour includes a highlight of interviews on channels like ARY Musik and Aaj TV along with performances in corporate and commercial events/ concerts.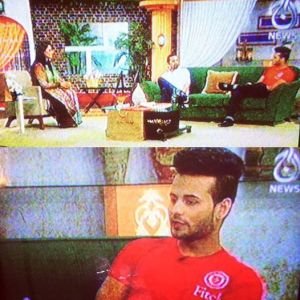 Romee K. appeared live in a talk show interview with Vj Hina on 'Girls Republic' and a program 'VOT (Video on Trial)' with Vj Ayaz on ARY Musik. With addition to it Mr. Khan also got interviewed by Nusrat Haris, host of a lively morning show 'Aaj Subh' on Aaj TV.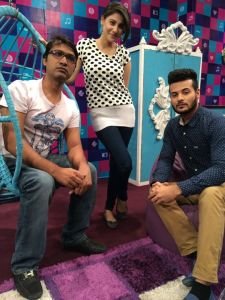 The versatile and multitalented guy from Houston (USA) was brought to the stage where he could rock the floor to entertain his audience. He performed at two of the corporate shows along with one commercial show held in Karachi, Pakistan.
Romee, by now, has made it to the Top 10 charts of music scene in Pakistan which he calls 'just a beginning of success' and says a BIG THANK YOU to his fans for their kind support and paying immense respect to him on his tour to Pakistan.
Khan is pretty confident to predict and highlight the fact that music industry of Pakistan has a lot more potential to flourish and grow. To further contribute in revival of music scene, he has associated himself with a content being produced on ARY Musik named as 'ARY- Made in Pakistan', a recorded show where emerging talent is highlighted with a crisp of their performances.
Romee will be travelling back to his hometown, Houston (USA), to perform live with Mika Singh on November 7, 2014. But the journey has not ended yet, he will be returning back soon, right after his show, to leave a gift as a returning token of appreciation for his Pakistani fans.
 "I am on the loss of words and really can't thank Almighty Allah enough for blessing me with such respect and to the audience of Pakistan for the love they shared and cared. As a present, I'll be producing my new single this time around in Pakistan only. You are the best audience I have ever come across. Pakistan, you rock!" ~ Romee Khan
Keep supporting & Stay tuned!
Article Courtesy: Saqib Pathan