The greatest respect an artist can pay to music is to give it a life, this is what our best singers do. Today's evening, we have been going through the profiles of different singers in our media industry, there we found this great lady NIMRA RAFIQ. Aah! What a tuneful vocal she is blessed with.
We get connected to NIMRA and listened to her songs. In the meanwhile, we asked her for the interview, how generous she is, she gave us her moral quality time, at that time our soulful singer answered our few questions.
Take a look. We hope you enjoy and know a lot more about the "Beauty with the voice" lady NIMRA RAFIQ.
The music sensation Nimra Rafiq, 26-year-old girl whose one of the hobbies is singing, besides singing, she does voice-overs, dubbing for Turkish drama serials & cartoons, such a genuine girl we are talking with, who loves to live in present. While we were asking her questions, she told us that she had been working in Pakistan music industry for 12 years and further she defined that sometimes the work affects her sleep cycle but our hard-working girl put her all energy into her singing career. She quoted, "my work is more important for me than having a nap but of course, I have to sleep enough to be fresh because lacking of sleep affects the vocal a lot."
From the first day of her singing career, Shreya Ghoshal was her inspiration. Nimra sings 'Mere dholna sun' song from the movie Bhool Bulaiya a lot, however, she faced the difficulties for singing this song perhaps she learned this song at a very young age. Our talented singer's favorite genre is 'western classical' but she loves to experience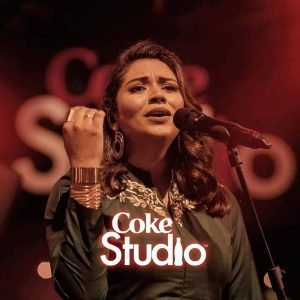 different genres moreover she loves singing new varieties of songs and not like to stick on one genre. The question she has been asked that What has been the hardest part of getting your voice out there? She answered, that the hardest part is "Riaz" (vocal practice) and it is not everybody's cup of tea, for the singers correct vocal practices are important because there is no place of mistake in live events thus this was hard for her. When she started singing in the music industry, being a girl and trying to achieve a goal was the biggest problem she had to deal with. Nimra justified that there were no platforms, a lot of money is required to make quality audio/video songs and lacking of exposure is the biggest problem in the music industry."
Our sensational artist loves to perform for the audience what they want to listen. She does not have any original song, so she does cover songs in live events. Nimra being an artist has some enjoyment and some hate moments, she enjoys where she can be herself and do not want to be dependable.
When we talk to Nimra about her travelling experience; her US Tour with her band 'Sounds of Kolachi' for an exchange program changed her life; which was the first tour where she experienced international music industry, got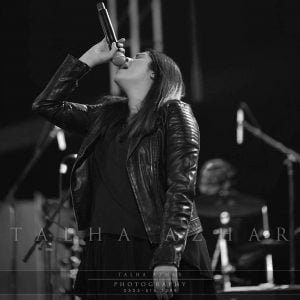 to learn much more about music and how the international industry works also she met new people to learn from them. She believes that the music industry has to change few criteria in which the payment procedures are at the top. She furthermore talked about her success mantra which is crystal clear "HARD WORK," she quoted, "My family and friends (a few) matters because they have always been a major part of my success, my struggle, and my adventurous journey. Even our artist lady gets the piece of advice and that believe in yourself, the girl in question directed our new singers who want to enter into the main industry " learn music and do not run after money because money will only make you powerful financially but not a true artist." the little message she quoted for the audience of Events in Karachi is "Support Pakistani music and supports your artist because we are representing you."
In the end, we appreciate you for giving us the honor to know about you and your career. Wish you all the luck for your future in our music industry and keep rocking.
Follow Nimra;
Facebook Page: Nimra Rafiq
Snapchat: nimmify
YouTube: Nimra Rafiq
Sound cloud: nimrarafiq
Twitter: nimrafiq1
Contact Name & Number for Performances: 03122935789 (Uzair ansaree)